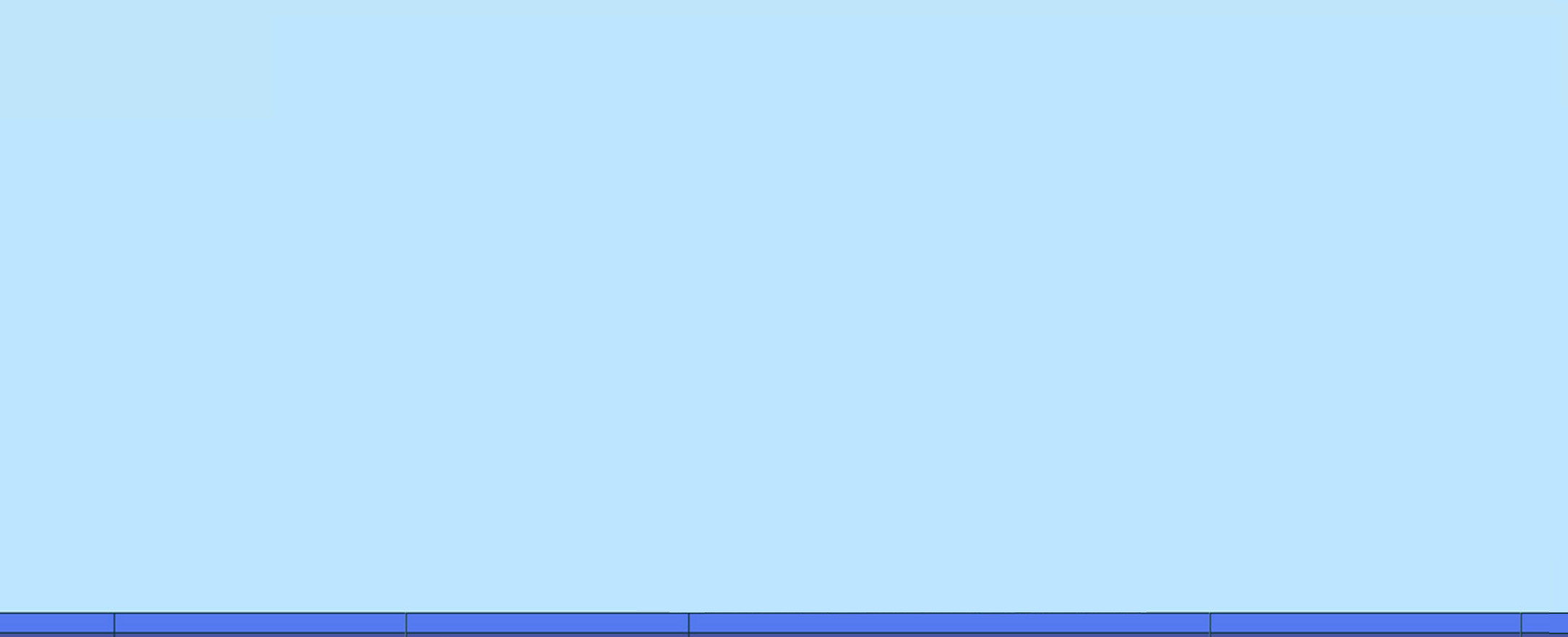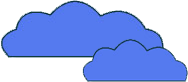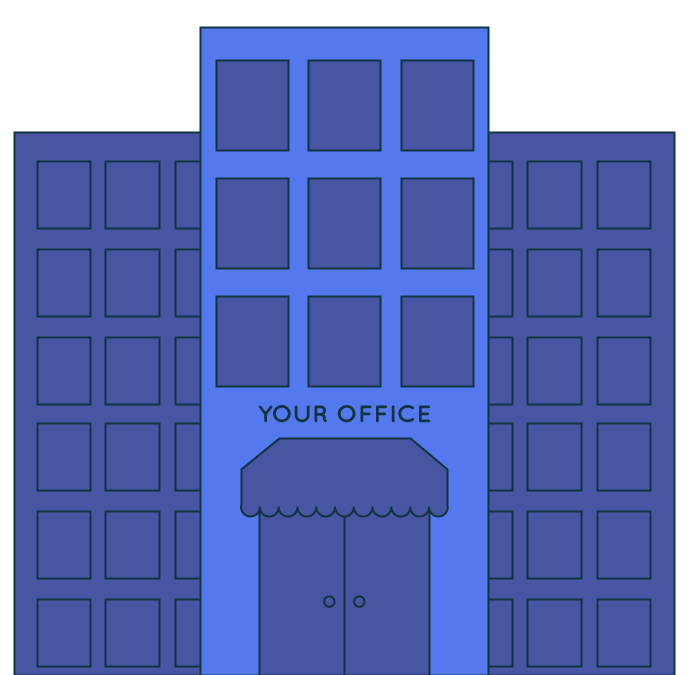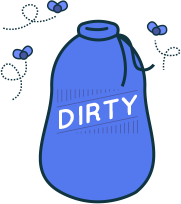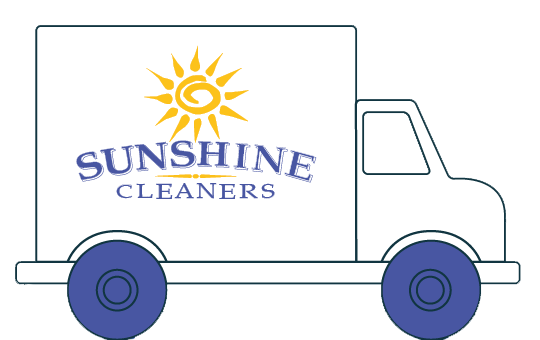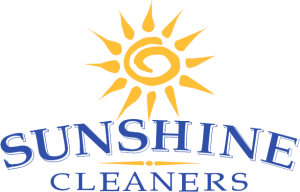 Wedding Gowns
The perfect fairytale, prince charming, and of course, the gown of all gowns. You have dreamed of your wedding day for as long as you can remember, so we understand that your wedding gown is one of your most prized possessions. That's why our professionals use only acid free material in order to preserve your wedding gown for a lifetime. Here at Sunshine Cleaners, we make sure to take every step possible to ensure that your wedding dress looks just as flawless as it would right out of a fairytale, even years down the road.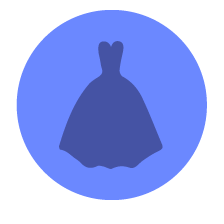 Top 10 Reasons for Preserving Your Gown
When planning a wedding, it's all about the dress. But have you thought about what happens to your gown afterwards? Here are the top 10 reasons for why you should preserve your gown after your wedding.
You will have more space in your bedroom closet. Your husband loved the way you looked in your gown, but a little extra space in the bedroom closet could probably prevent a wedding gown tango from happening every morning.
Your mom wants a guest room. Unless you have no interest at all in your gown, you better take it from here, because she might turn it into a bedspread.
You will not have to worry when you move to a new house. It is not likely the moving men are willing to wash their hands before they touch your gown, so be sure to protect it before they arrive.
You will not have to scramble when your baby is born. You already have enough to do with a new baby in the house, so get your dress ready for her before she arrives. (And remember to have your christening gown renewed for her, too.)
You want your gown to look the way it did the day you said "I do". Let's be honest, weddings typically don't end with the bride leaving with a stainless wedding dress, especially if red wine is being served.
You remember the makeup that looked so great on you on your wedding day? Well, it doesn't look as good on the inside of your gown, as well as the cake your husband thought was fun to feed you.
Your gown is ready for you to open whenever you like—but be sure to slip on a pair of white gloves before your touch it!
You'll remember how beautiful you are every time you look at your gown.
You wish your wedding day could last forever, and with proper care, the beauty of your gown can last for years and years to come.
You'll want to re-live the love. Your gown, the most beautiful gown ever, is yours alone. It is the gown you wore when you shared the most wonderful moment of your life—marriage vows with your husband. By preserving your gown, you can make sure your beautiful gown has a happy ever-after, too!
Monday - Friday: 6:30a - 6:30p
Saturdays: 9:00a - 2:00p
Baton Rouge
16645 Highland Road, Suite A
Baton Rouge, Louisiana 70810
Highland Place Shopping Center
225-753-4060 | Directions
New Roads
224 W. 5th St.
New Roads, LA  70760
Directions
Geismar
13375 Hwy 73, Suite K
Geismar, Louisiana 70734
Dutchtown Crossing Shopping Center
225-313-6798
| 
Directions